Frequently Asked Questions…
Q: SO HOW'RE YOU DOING?
Good! Really good. Thanks for asking!
Q: WAS THAT WEIRD TO ASK AS THE FIRST QUESTION OF THE F.A.Q.?
No, not at all.
Q: GOOD, 'CAUSE I DIDN'T WANT TO COME ACROSS AS TOO AGGRESSIVE.
ESPECIALLY SINCE ALL CAPS CAN BE BE INTERPRETED AS SHOUTING, Y'KNOW?
All good. Just looking forward to getting to the meatier questions.
Q: WOW.
REALLY?
FINE.
THEN WE'LL DO IT YOUR WAY.
I'LL JUST CUT TO THE CHASE AND ASK HOW CAN A SO-CALLED "WEBCOMIC" BE "WITHOUT ART"?
Ouch! That went downhill fast.

Q: HEY, YOU'RE THE ONE WHO WANTED "MEATIER" QUESTIONS.
Um. You do know we're the same person, right? That this is just a conceit to create a somewhat amusing F.A.Q.? Add in a little banter, provide some information, and Bob's your uncle?
Q: BOB'S YOUR UNCLE? WHAT ARE WE BRITS NOW?
It's just an expression. Like, no flies on you. Now if we are done with our "witty" repartee, I'd like to get back to the original question and provide readers with some semblance of useful information. For instance, the term "webcomic" (and I do appreciate for the use of "air bunnies" because now we can toss in another GIF to break up some of the textual monotony) would suggest words and art on the interwebs.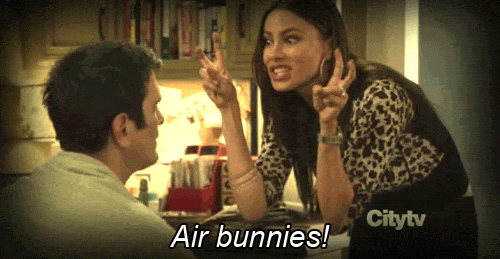 Here's the thing, though, for decades (literally), I (we?) had been attempting to find a visual collaborator for dpk431, but after a myriad of dead ends, I realized that if I was ever going to actually do a webcomic, I was going to have to find an unconventional route. Let's face it, drawing rudimentary stick figures had been done to death.
So I decided to go with something that had even less art. Think of it as my experiment in not giving up.
Q: THAT'S SO COURAGEOUS OF YOU. I HAVE LITERAL GOOSEBUMPS FROM THAT ANSWER.
BUT THAT REALLY DOES BEG THE QUESTION THAT IF THERE'S NO ART, THEN WHY DO I SEE ART IN THE HEADER AND ELSEWHERE ON THE SITE, SUCH AS ON THE COVER OF ISSUE #000?
About that. I did briefly collaborate with a few artists over the years who contributed some art to the proceedings (in exchange for a Bamboo drawing pad, GoFundMe donation, etc.). So with approval to use said art in hand, and a few of the pieces being amazing (which is why I'm especially bummed said collaborations failed to materialize), I figured I'd augment what I have with, well, what I have.
The good news is that a few more pieces have come in from readers since the webcomic came out, so it's likely we'll end up being a webcomics with some art.
Q: SO WHAT IF I WANT TO CONTRIBUTE SOME ART?
Please do! I encourage folks to draw any page or character that tickles their fancy in any style they see fit.
Just do me a favor and send me a copy at jen@possiblegirl.com so I can put it up on the site.
Q: WHAT IF I WANT TO CONTRIBUTE A LOT OF ART?
That would be keen. Part of me really wants to collaborate with someone, part of me wants to see where this whole "webcomic without art" can go on its own, and yet another part of me is intrigued by the concept of multiple renditions of every page, such that readers could follow along multiple paths. A little like Star War Uncut, a shot-for-shot recreation of A New Hope consisting of 473 fifteen-second segments created by a variety of fans.
Long story short (I know, too late!), if you want to send in your interpretation of the proceedings, have a party. Just make sure you send an invite to jen@possiblegirl.com. Get it? Party. Invite.
Q: ENOUGH ABOUT THE ART. WHAT'S WITH ALL THE COMMENTARY UNDER EACH PAGE?
SERIOUSLY, ARE YOU OKAY?
Well, first it started as additional commentary for an artist, and then it grew into a stream of consciousness, and now it's firmly in unfiltered rabbit hole territory. Think of it as a version of what goes on in my head every day.
Bottom line — the commentary amuses me to no end. So if you don't enjoy the rabbit hole, please feel free skip past.
Q: DIDN'T I READ THIS WEBCOMIC A FEW YEARS BACK?
If you did, I honor you. I originally launched this site under the aegis of artworkgoeshere.com back in 2014, running weekly from March to November. But late in that year some things popped up that required me to put huge chunks of my life on hold. But no more! dpk431 is back!
Q: WHAT HAPPENED TO THAT DiG PERSON WHO USED TO WRITE THIS?
Funny that. DiG is me. Well, used to be me. It was a nickname I used since I was 16. But the past seven years have been rather life changing for me, and I realized I needed to go with the name my mom chose for me oh so many years ago. Not too exciting I know, but it's a bunch of years later now, and I realized that this web series is one of the things I want to return to. So same quirkiness, same story, but now, the author is 20% cooler.
Q: ARE THESE ACTUAL QUESTIONS THAT SOMEONE ASKED OR DID YOU MAKE THEM ALL UP?
Seriously? Fine. They are all made up. Happy now?
<sigh>
Don't you love it when the voices in your head turn on you?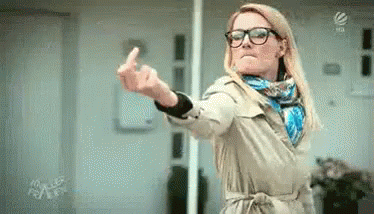 Q: WHAT IF A REAL PERSON WANTS TO ASK A REAL QUESTION?
Highly unlikely, but if you and your friends have a burning question that needs answering, please drop me a note at jen@possiblegirl.com.