Everything You Wanted to Know About dpk431, but Were Afraid to Ask
The idea for dpk431 came to me quite a long time ago when I had delusions of breaking into the indie comic book scene. Back then that meant writing, drawing and self-publishing your own black and white comic. I still have my old beaten up manila folder of ideas, breakdowns, and gags. We're talking dot-matrix printing old.
I plotted this thing (remember my comment about delusions?) for approximately 200 issues. Seriously. 200 issues. Yeah, I know. But I was bred on the promise of 300 issues of Cerebus, 75 issues of Sandman, and 26 brilliant issues of Animal Man by Grant Morrison.
These were what comics aspired to be. Grown up, and finite stories with a beginning, middle and end. How many times does Spider-Man have to battle Doctor Octopus before it gets a little monotonous?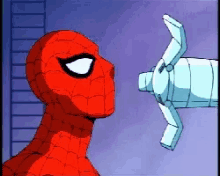 I felt like I had the writing chops. I'd been writing stories since second grade when I wrote and illustrated an eight-page Yojimbo graphic novel (no relation).
The ending needed a little work, but even then, I knew how to appropriate dialogue from the best of them (Get Smart and the Three Stooges, if memory serves).
Hell, I even won a Silver Telly (not in second grade, mind you) for a short film I wrote. #humblebrag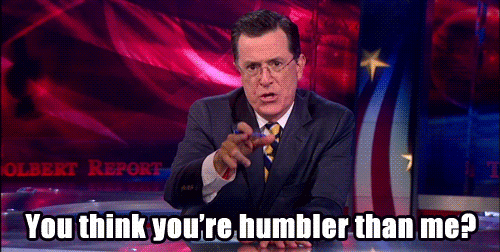 My drawing chops? Not so much (as envisioned below and lovingly swiped from Danielle Gransaull's DeviantArt page).
I tried. I really did. And at times, I wasn't half bad. But I learned something about myself in the process. I have no patience. Everyone around me knew that, but not only do I have no patience, but I'm stubborn, too. Not the best combo for self awareness. My point is that I wanted to finish a drawing in 10 minute, tops. A full-comic book page? 30 minutes. And inking? Less said about that the better.
All this lead to a revelation. I don't like to draw.
I am wildly impressed by people who do like to draw. But as a writer, I bring a writer's perspective to the party like those voiced by Vince Gilligan and Bryan Fuller – I like to have written.
And sadly, I brought the same ethos to my drawings. I like to have drawn.
Now I have a hunch that artists, true artists, like to draw. Strike that. I have a hunch that true artists love to draw.
So in true collaborative fashion, I attempted to lure several artists to work on the original incarnation of this project. Suffice it to say that the end result was that my scripts continued to be, well, artless.
But instead of despairing, I decided to embrace my weakness and all that goes with that.
You know, embrace the state of artlessness.
Don't get me wrong. I have nothing against art. Some of my favorite webcomics have art.
So it's not that I don't want artwork for this webcomic, it's more that I lost patience (not a surprise) not only at creating my own art, but at finding that perfect collaborator, too. Which led me to finally publishing my story on the web in whatever format I could manage.
Hence a webcomic without art.
Now while nothing substantial ever came from my previous conversations with artists, I did receive a few wonderful character pieces that I've featured across the website in the header (as shown above) and as the cover of the prologue (as shown below).

Header and prologue cover artwork by Jesse "Hendo" Henderson
But all of that also gave me an idea. What if my scripts served as a platform for artists and their artwork. Such that artists, any artist, could contribute artwork as they saw fit? A page here, a pinup there? Ideally, every page would ultimately have a myriad of artistic renderings, all with their own particular styles.
Otty Justason, the tremendously talented artist from the webcomic Zukahnaut (you can read the first page is here), did exactly that with the following Dark Punishing Knight pinup.
He also shared some insightful words about dpk431…
I stumbled upon your webcomic-without-art… and was very impressed by both the motivations behind it and by the precedent that it has set for every writer who can't find an artist and fears that they'll never get to start a comic of their own. I applaud your idea and your efforts… an inspiring example of perseverance and it's sure to be my future go-to example for any writer who's convinced themselves they can't get their idea out there without an artist.
How cool is that?!?
So if dpk431 spurs your imagination, like it did for Otty Justason, I encourage you to take a crack at your favorite page or character. But if you do, please send whatever you've created to me at jen@possiblegirl.com.
As I say in the Author's Note, maybe, just maybe, this doesn't have to be an artless webcomic after all.
Jen